How to add reports to dashboards?
In Ideata Analytics dashboard functionality, you can easily create new dashboard and add reports in to it, or else update existing ones and add more reports to it.
In order to add reports to dashboards navigate to dashboard tab from the main menu bar. It will open the dashboard window, which will list you the existing dashboards. You can either open one and click on edit or click or on top left corner " + NEW " button.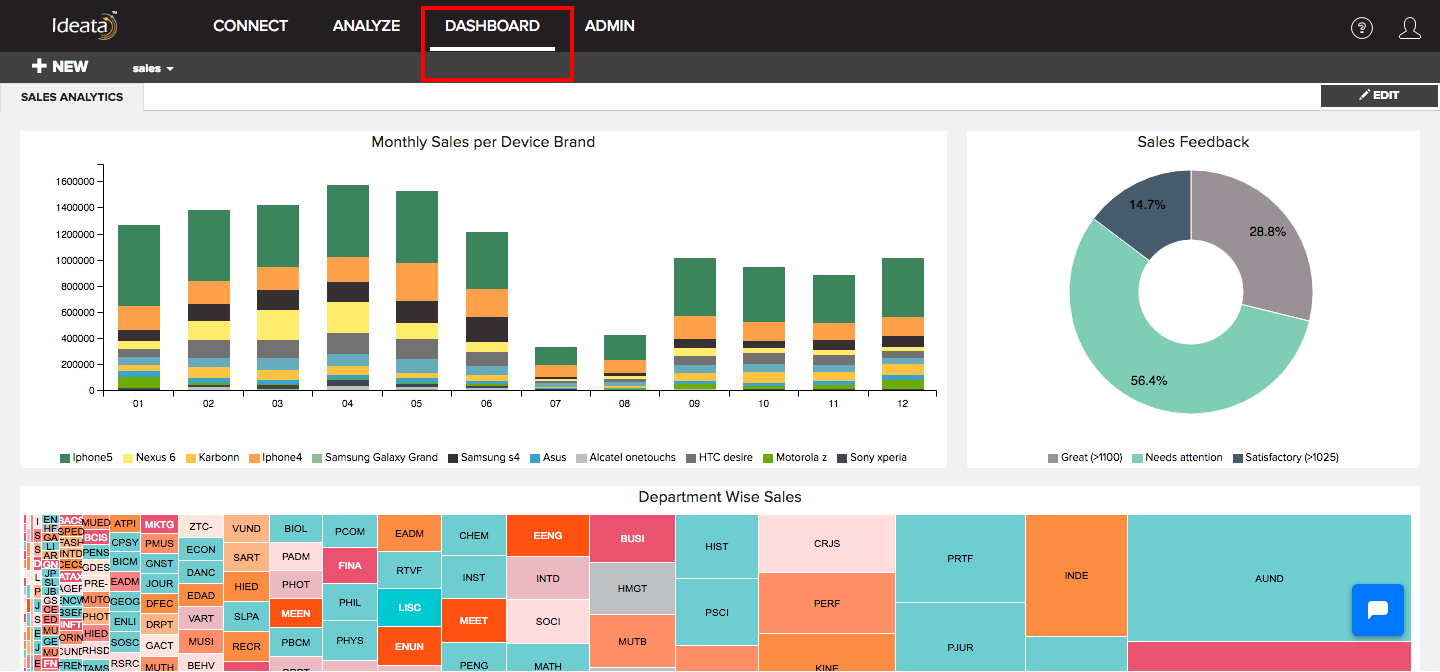 When you click on it , you will find a tab on top panel : "+ REPORT". Click over it,and you will find a dropdown containing already created reports. Click on the report name in order to add report to the canvas.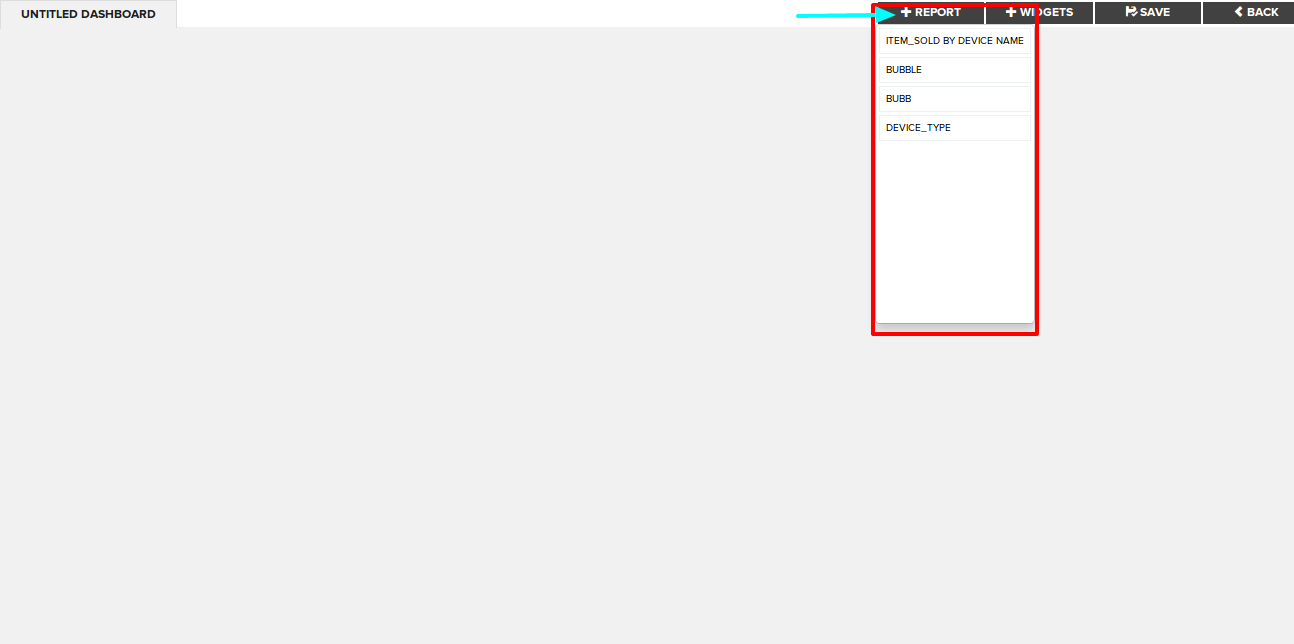 ---