How to rotate a chart?
We can create chart and easily convert or rotate the axis of the chart within analysis screen. The option to rotate chart is available on the right hand side panel of the analysis screen.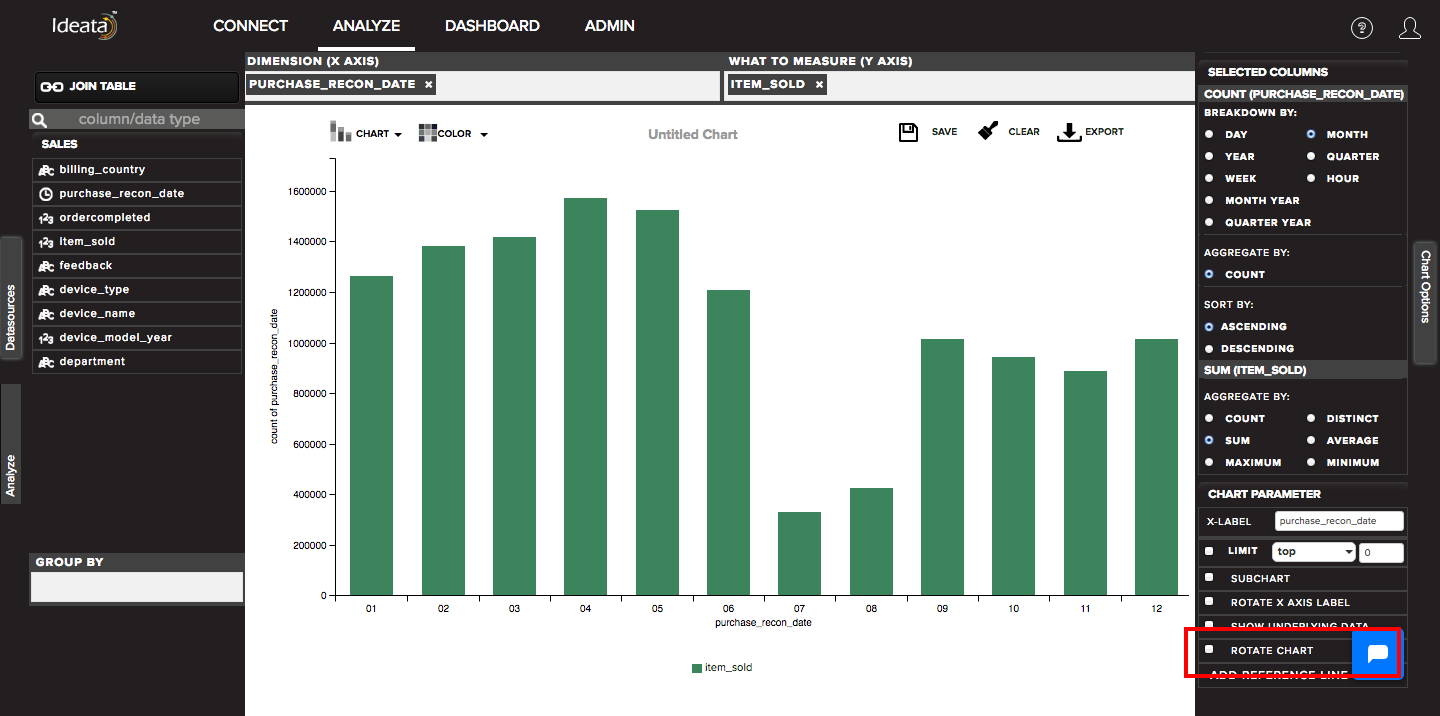 You can just select the check mark to rotate the chart and it will convert the x axis of the chart in to y axis and vice versa.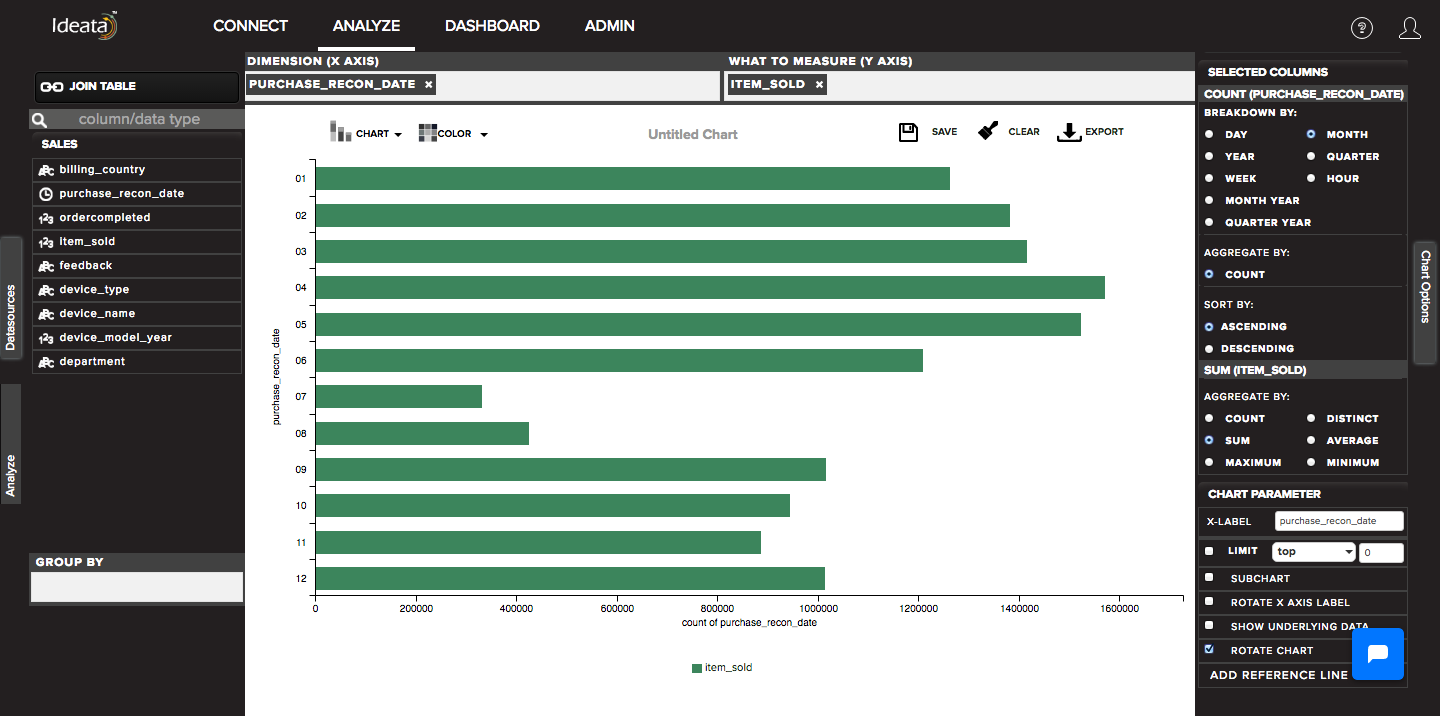 ---