How to create world map?
World map is used to plot geographical information over the map. It shows datapoints as the place marker with its coorsponding data values as circles or pie charts.
Ideata Analytics provides capabilty to create worldmap on analysis screen. The steps to create world map are as follow:
Step 1: Open the datasource which you want to visualize by clicking on its name on connect screen. It will be redirect to analyze screen
Step 2: You will see the columns listed in the left panel in analyze tab of the selected datasources.
Step 3: In top panel, in chart options select the chart which you want to make from chart list. Here select World Map chart.
Step 4: Drag and drop required columns in to rows,columns, color which you want to visualize. Below is its significance -
Latitude - column will be plotted as latitude on world map

Longitude - column will be plotted as longitude on world map
Step 5: World Map chart will be created respectively in the chart area which can be saved or exported.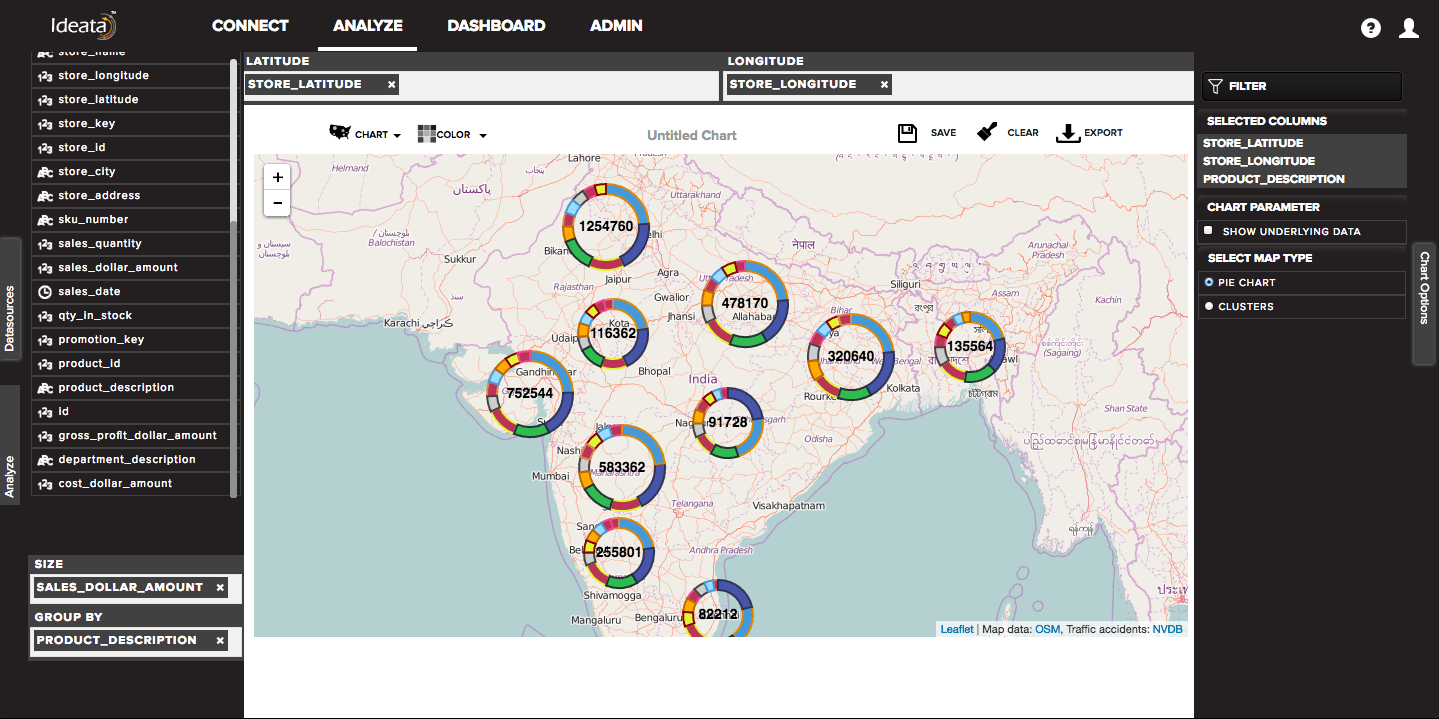 ---